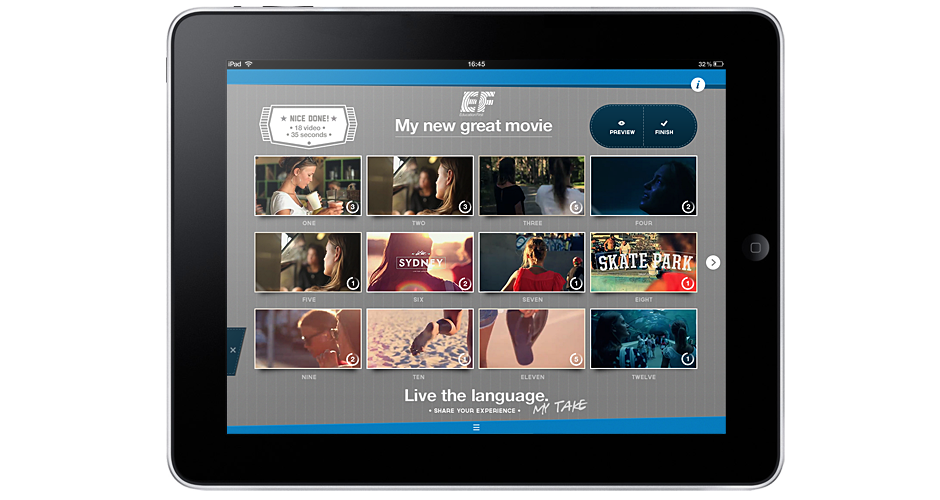 One of the applications I have been working on during the last six months is finally live – EF My Take Video Editor. Currently only the iPad version is live but soon the iPhone version will be released as well.
For a couple of years EF has been working with a concept called "Live The Language" to attract students and show off the diversity of places where it's possible to learn a new language or improve on existing skills. Part of the concept EF created a really nice collection of videos that are available on the EF YouTube channel.
The videos are really stunning and EF wanted the students to also be able to record, edit and share their experiences in a simple and fun way. The result – EF My Take Video Editor. Part of the Portably team I was responsible for the interaction- and visual design, see some screenshots on my frontpage.