Malmö Högskola – Wearables
Together with my colleague Christoffer "Toffer" Jakobsen, Android developer at ustwo I did a speech in October 2015 for the "Designing for wearables" class. We showed them that even with limited knowledge and and an ever-changing technology it's still possible to find and to launch valuable products to the market. All based on a lean approach and being able to repeat and use a good process.
Cannes Lion 2012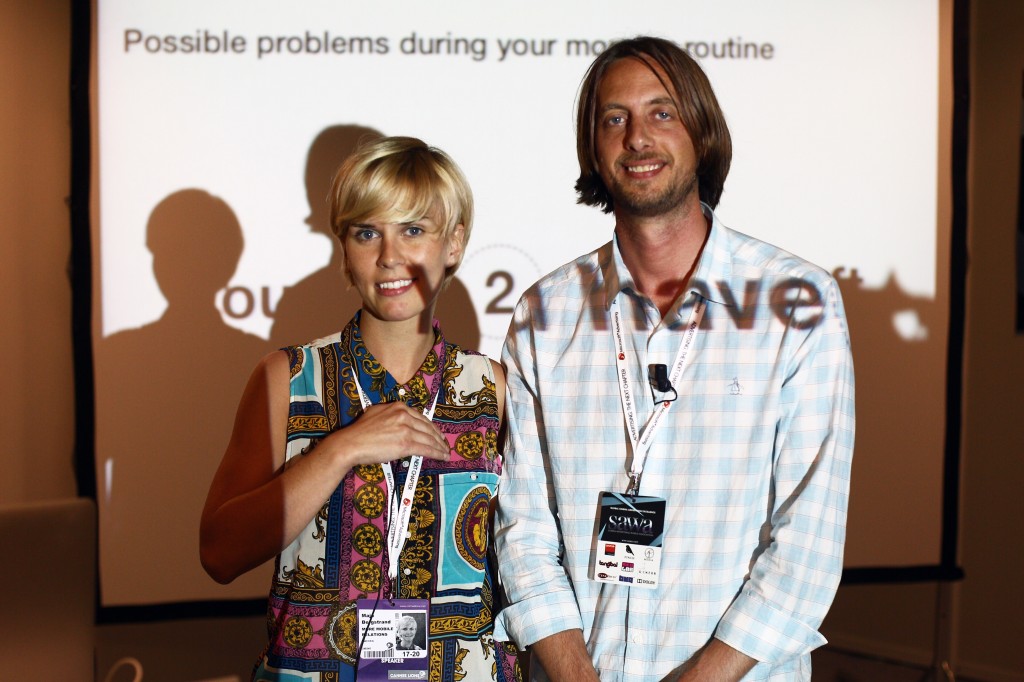 18 of June 2012 I did two workshops together with my colleague Maja Bergstrand during Cannes Lions about the possibilities communicating in the mobile channel.
Berghs School of Communication – Strategic communications and PR
19 of April 2012 I did a half day work shop together with my colleague Maja Bergstrand at Berghs School of Communications and the class of Strategic Communications and PR as a part of  learning more about digital communications. Focus during the workshop was on brand building and PR in the mobile channel.
Atomer och bitar – Application or mobile site
17 of December 2010 I once again had the opportunity to speak about applications and mobile sites. Presentation is available on Slideshare.
There's an app for that – time for a mobile site
13 of June 2010 I did a presentation at Atomer & Bitar explaining applications and mobile sites pros and cons. Presentations is available on on Slideshare.